Vapor Gas Equipment Ltd, New Zealand's sole equipment supplier specialising exclusively in liquid LPG systems, was established to address the need for a dedicated supplier of specialist equipment and expertise to service the market.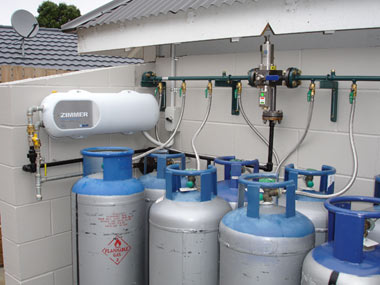 With exclusive representation of key product agencies, along with the support of international manufacturers, Vapor Gas has become the local industry expert and source of liquid LPG vaporisers, associated equipment, and system design expertise.
Along with sole agency agreements with leading international specialist manufacturers such as Algas-SDI International LLC, KAGLA-VAPORTECH, Datac Controls International, Pegoraro, Catalyst Quality, and Gas Passive Safety Systems, and distributing leading brands such as FISHER CONTROLS and REGO; Vapor Gas offers a depth of local knowledge and experience, backed-up by international experts.
Vapor Gas is led by Managing Director, Nick Foster. Nick is currently the President of the NZ Institute of Gas Engineers and the President of the NZ Branch of IGEM, has been an executive board member of the LPG Association of NZ representing equipment suppliers, is a current member of the LPGA Technical Committee, the NZ representative to AS/NZS1869 flexible hose Standard, and the AG-013 Committee for Gas Appliance Components standards, participating committee member on behalf of either LPGA, GANZ, or NZIGE on New Zealand Standards Committees: Gas Group 2012, covering NZ Standards 3645, 4553, 5255, 5256, 5259, 5262, 5263, 5266, and is a Subject Matter Expert panel member for Skills NZ (Gasfitting).